4th Annual March Market Madness Fundraiser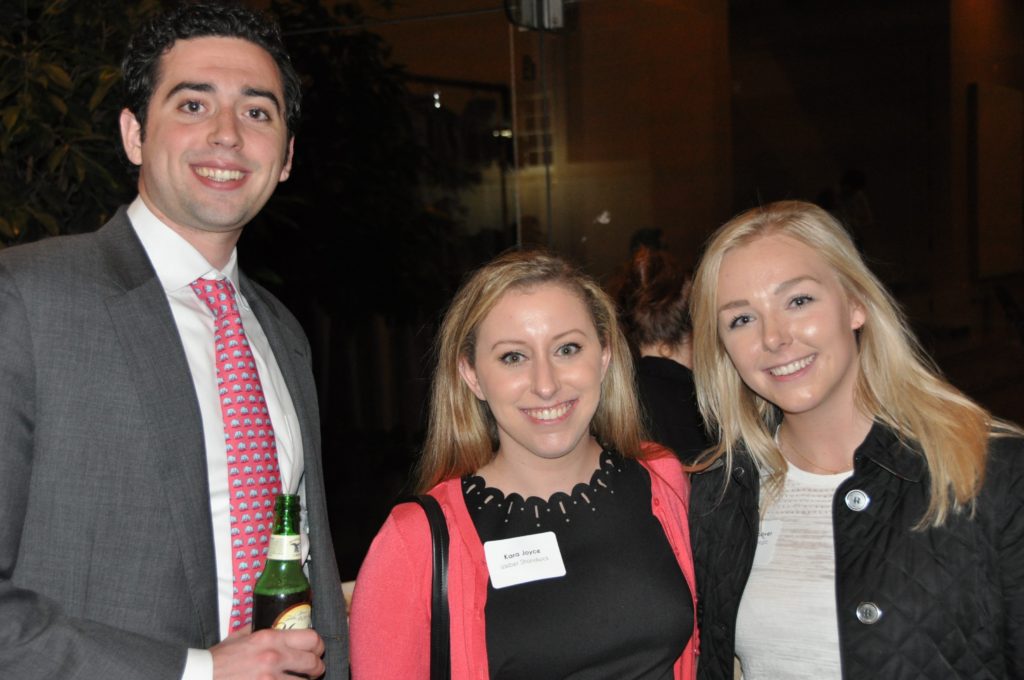 Join Us on Wednesday, March 21st 
Join us for an evening of hors d'oeuvres, wine and a lot of great networking to directly benefit SIF students as they gain a solid academic foundation and learn essential personal finance and investing skills. Now in its 4th year, March Market Madness is SIF's hallmark special event and a fun basketball/Wall Street mash-up!
March Market Madness will be held in the beautiful Glass Pavilion at Johns Hopkins University's Levering Hall, overlooking the campus grounds. Current SIF students and alumni, SIF teachers and principals will offer their perspectives on the importance of financial literacy in K-12 education and in preparing for the future.
Corporate sponsorships and advertisement placements are available. For more information, contact Morris Murray at smmurray@jhu.edu or 410-516-6701.
An Insider's Perspective on Stocks in the Future
This year we are excited to have an array of speakers from both SIF's program and from within the Baltimore community, including: current SIF students and alumni as well as SIF teachers and principals. Guests will better understand the impact SIF's financial literacy curriculum has on students, schools and communities!
March Market Madness Bidding Contest
Attendees can compete for this 50/50 raffle-style contest grand prize as they wager on the S&P 500 closing number for 3/20/2017. As attendees purchase event tickets, they receive a limited-time only opportunity to place their contest bid in exchange for a donation to the organization. The person with the closest guess is announced on the night of the event and receives 40% of the pot.
Frantic Free Throw Frenzy
Ever imagined yourself as an NBA professional? Well now is your chance to live that dream in our Frantic Free Throw Frenzy. Come take on a double-shot style arcade game with friends and win bragging rights for your company. If you are interested in participating, please contact Rebecca Lange-Thernes at rthernes@jhu.edu or 410-516-6883.
Cornhole Classic
Finally, a game for the rest of us! In the spirit of inclusion, March Market Madness will run a laid-back corn hole are concurrently with the Frantic Free Throw Frenzy.
Expanded Silent Auction
March Market Madness' silent auction evolved from a small attraction in 2015 to a well-rounded feature of the 2016 event with nearly 30 baskets and unique hometown sports memorabilia items. In 2018 there will be even more items to bid on! We've also decided to add a small live auction to the 3rd Annual. Featuring local weekend getaways, a special home-team sports experience, and a Paddle Call/ "Raise the Paddle," there will be something for everyone in the room.
SIF Alumni Video Premiere
Grab your popcorn because SIF's video library is expanding! Before our speaker panel takes the stage, we'll premiere a brand new video featuring candid interviews with SIF Program Alumni. It gets right to the core of SIF's legacy and impact on students who continue to use their financial education in college and career. This video will be added to SIF's catalogue of enduring material on our website, social media platforms, YouTube channel, professional development and community outreach events. We are pleased to offer this screening courtesy of a continuing partnership with Constellation.
March Market Madness 2017 Recap 
Thank you to everyone who made our 3rd Annual March Market Madness such a huge success!
Together, we raised more than $36,000!
These funds directly supported SIF students by providing them with trained teachers, workbooks, and more!