Fifth Annual March Market Madness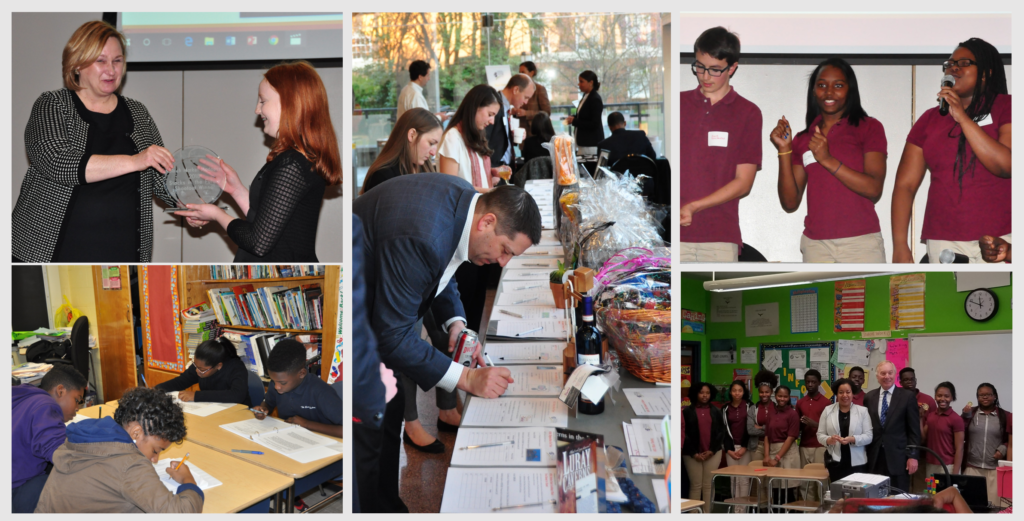 Join Us for Our Signature Fundraiser
The Fifth Annual March Market Madness to Benefit Stocks in the Future
Help support underserved middle school students while attending a fun basketball/wall street mash-up!
Thursday, March 28, 2019
7:00 PM

Glass Pavilion at Levering Hall
Homewood Campus
Johns Hopkins University
---
This relaxed and casual event features:
Hors d'oeuvres & Wine and Beer Bar
Silent Auction with packages for everyone, including travel getaways, sports memorabilia & tickets, local services, and assorted baskets
Professional networking opportunities
Basketball Free Throw and S&P 500 Final Closing Bell Contest
Keynote Speaker, Dr. Tracey L. Durant, Director of Equity at Baltimore City Public Schools
Hear from SIF students and educators to learn more about our great program
---
For information on donating to our Silent Auction, advertising in the Event Program, or for general information, please contact Chiara Peacock at cpeacock@jhu.edu.
For event sponsorship information, please contact Rebecca Lange-Thernes, Executive Director, at rthernes@jhu.edu.
Learn about Stocks in the Future from the inside
Come hear firsthand how Stocks in the Future's financial literacy program impacts students, schools, and underserved communities.
Speakers will include the educators who implement the program as well as the students who benefit from SIF.
Silent Auction
Each year, Stocks in the Future's generous supporters donate a variety of exciting packages, large and small, to our Silent Auction. There is truly something for everyone.
Frantic Free Throw Frenzy
Take part in a friendly competition with your friends by playing this double-shot style arcade game. Whether or not you win bragging rights, we can guarantee you'll have a good time.
S&P 500 2019 Final Closing Bell Contest
You may not have a crystal ball, but you will have fun trying to predict the 2019 year-end number of the S&P 500. You can place 1, 2, or 3 guesses, now through June 30th.
The Grand Prize winner walks away with 40% of the pot and the Second Place winner receives 10%. The more tickets you buy, the more Stocks in the Future will reap big rewards!
Winners will be announced at March Market Madness 2020.

Photos From Last Year's March Market Madness Event