SIF's Spring Online Auction
SIF's Spring Online Auction
SIF's online auction is live through June 30th. Included are over 20 rare and collectible sports memorabilia items along with many local items and packages. Support SIF and our local businesses!
Visit our Bidding Owl website to view all the items available for auction.
We invite you to help us celebrate our 20th anniversary and help make up some of the nearly $40,000 that we raise each year, by participating in our online auction:
We are thrilled to announce that our auction has gone virtual! We will be auctioning off a fantastic array of packages along with 23 rare and collectible sports memorabilia items on Bidding Owl. The auction features:
Professionally framed autographed photograph of Cal Ripken, famed former baseball shortstop and third baseman for the Baltimore Orioles.
A VIP experience at the Maryland Zoo: "Breakfast with the Animals". One of our most popular items, you and your kids will have an unforgettable experience getting up-close-and-personal with the animals.
Rare autographed photograph of Olympic Swimming Champion Michael Phelps. He has collected a total of 23 golds, three silvers, and two bronzes at the Olympics. Michael Phelps is currently the most decorated Olympian of all time.
A class for 2 at Hampden's popular Baltimore Chef Shop, which has classes for kids and adults! This voucher for a cooking class for 2 will be a great date night or fun night out with a friend
An autographed promotional illustration of a 1987 Nintendo game "Punch Out!" that featured Mike Tyson.
And Much More! CLICK HERE TO VIEW ALL ITEMS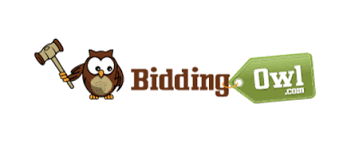 We thank you for your generous participation in this event!